Bozen-Bolzano, Italy, (and online) 13 September 2021 • See https://fois2021.inf.unibz.it/
An Introduction to the BORO Foundation and its Industrial Applications through its Modelling Approaches
Description of the tutorial
This tutorial introduces the Business Object Reference Ontology (BORO) and its associated methodology (bCLEARer) to re-engineering legacy data and systems through working hands-on with BORO Modelling approaches. BORO is an extensionalist foundational ontology that has been widely applied in industry. Examples include the oil and gas, finance and defence sectors. The modelling approaches that will be used are:
Space-Time Maps (STMs) and the associated STM Domain Models (SDMs)
Ontological Euler Diagrams (OEDs)
BORO UML (BUML)
The organisers will present the modelling approaches in a way that reveals their ontological foundations.
The tutorial will be both online and in person.
Schedule for tutorial (CET times)
09:45-11:15 Session One
11:15-12:00 Break
12:00-13:30 Session Two
The BORO tutorial will physically take place at:
   Kolpinghaus Bozen
   Largo Adolph Kolping 3
   I-39100 Bolzano
   South Tyrol / Italy
The Zoom connection details for virtual participation are:
   Meeting ID: 923 2577 8301
   Passcode: 602925
   https://scientificnet.zoom.us/j/92325778301?pwd=WkcwNi8va2FScjlHOEJYTzdp...
There will be a coffee break on the roof terrace, and lunch (buffet) will be served also on the roof terrace after 13:30. Crossing our fingers that the weather will be good.
The structure of the tutorial will be as follows:
Overview Ontological Foundations.
STMs (SDMs)

Introduction
Worked Case Studies
Summary

OEDs

Introduction
Worked Case Studies
Summary

BUML

Introduction
Worked Case Studies
Summary

Overall Summary
The tutorial will be largely interactive. The participants will be divided into groups to work on the case studies with support as required from the organisers. They will be expected to present and reflect on their work to the whole class. Participants are expected to attend the whole tutorial as later case studies build upon earlier case studies. Participants will need tools to record the results of their work. This can be as simple as pen and paper (or for example PowerPoint). They will also need to share their work with other members of their group and the organisers. If using pen and paper then this can be a simple as a photo (or for PowerPoint a screenshot).
Audience
Researchers and practitioners who have a general interest in understanding the application of foundational ontology to practical problems such as legacy/data re-engineering and data/systems integration. BORO was originally designed for these problem areas and the organisers have extensive experience of its application – which will be reflected in the tutorial.
Duration of the workshop: Half a day.
Tutorial organisers
Chris Partridge (partridgec@BOROGroup.co.uk) is a Visiting Fellow at the University of Westminster and Chief Ontologist at BORO Solutions (https://www.BOROSolutions.net). His research and consultancy work focuses on ontology recovery and semantic interoperability - working primarily in the energy, defence and financial sectors. He has published a number of papers and a book – Business Object: Re-engineering for Re-use (Butterworth Heinemann 1996).
Sergio de Cesare (s.decesare@westminster.ac.uk) is Professor of Digital Business and heads the Centre for Digital Business Research at the University of Westminster. His research investigates foundational ontology as a means to model and design the digital enterprise. He served as Managing Editor of the European Journal of Information Systems (2009-2014), and has been on numerous conference programme committees including the International Conference on Conceptual Modelling and Formal Ontology in Information Systems.
Pawel Garbacz (garbacz@kul.pl) is Professor of Philosophy at the John Paul II Catholic University of Lublin. His research investigates logical frameworks for applied ontology, ontological engineering for the humanities, ontology-drive machine learning, and philosophical ontology, in particular the so called computational metaphysics. He is an active member of the applied ontology community, e.g., serving as a programme chair to FOIS 2014 and as an assistant editor to Applied Ontology journal. He also dedicates some of his efforts for consultancy work in the business of semantic interoperability and knowledge graphs. He has received research funding from the European Commission and National Science Centre.
Andrew Mitchell (mitchella@BOROGroup.co.uk) is a Senior Ontology Developer at BORO Solutions (https://www.BOROSolutions.net). He has been working with the BORO Foundation and its associated BORO Methodology since 2008. He is one of the prime developers of the BORO-based bCLEARer™ process. He has designed and implemented BORO ontologies in a range of domains. Prior to this work he worked in the defence science and technology for almost two decades.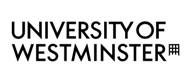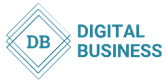 Related FOIS Presentation: UK National Digital Twin Programme (NDT)
The BORO team is currently involved in the UK National Digital Twin Programme (NDT). If you are interested in this initiative, Matthew West (technical lead of the NDT) will hold a keynote talk at the OntoCom Workshop during FOIS at 3pm (CET) following the tutorial.
The Zoom connection details for virtual participation are:
   Meeting ID: 959 8039 1540
   Passcode: 232781
   https://scientificnet.zoom.us/j/95980391540?pwd=NlVhVWg2MXFNVzRQT1pLNm14...