tullow oil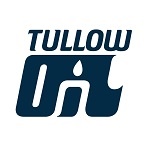 Tullow Oil is a leading independent oil exploration and production company, focused on finding and monetising oil in Africa and the Atlantic Margins.
Tullow Data Foundation
BORO Solutions worked with Tullow on to develop the Tullow Data Foundation (TDF). The TDF consolidates the application data under a common data foundation providing a framework spanning and integrating the applications. The basis for this framework was the the BORO™ Foundation. One of the main challenges was cleaning the data in a consistent way – enabling a common dataset. BORO Solutions provided the methodology for cleansing and transforming legacy data under a common foundation.
Homepage: http://www.tullowoil.com/